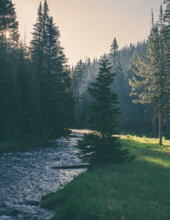 Obituary for Bruce D. Sawyer
Enumclaw resident Bruce Devon Sawyer died peacefully on Tuesday morning, July 18, 2017 at the age of 75. He was born on October 11, 1941 in Seattle, Washington, the fifth of 10 children of Kenneth and Jean Sawyer.

Bruce is survived by his brother Jerry; sisters Connie, Nikki, Rita and Sandy; children Karen Arlt (Dave), Linda Relford (Gary), Jeff Sawyer (Rhonda) and Janice Absolor (Jim); 7 grandchildren, 10 great-grandchildren, and two on the way; and numerous nieces and nephews.
He is preceded in death by his son Michael; sister Audrey; brothers Ted, Gary and Jack; and his parents Kenneth Clifford Sawyer, and Jean Louise (Jarvis) Sawyer.

Bruce's greatest passion in life was his family, wife, children, grandchildren and great grandchildren. His family was always first and he enjoyed them unconditionally, especially as they grew into adults; and he was quite the giver with all his love. His other passion was his wife of 54 years Kathy. They had a love for each other that was a true love story.

Bruce also loved his work with the State of Washington as a skilled and professional painter for years. He loved his job and worked all over the State, enjoying his travels and collecting coffee mugs.

Bruce was a family man of honesty, love, incredible values, and loved his country and could talk facts about politics. He was versed in reading the Bible and could quote verses for all of us to learn. He loved to watch Jeopardy and always knew the answers to the history questions. Bruce was very intelligent and loved to take on a debate with any family member. He will always be remembered for his wit and love for all his family members.

Donations may be made to Children's Hospital in honor of Bruce Devon Sawyer.
Previous Events
Graveside
Enumclaw Evergreen Memorial Park
23717 SE 416th
Enumclaw, WA 98022